Dear Rakesh Anand Bakshi!
Should I call u brother, Friend or what?
You have made my life come almost a full circle by Honoring me by including my (passion & hobby) poetic English translation of the master's (My guru's) Hindi songs in the web page of the Legend (an Ocean).
(The other legends whose lyrics I have translated are Hasrat, Majrooh, Sahir, Shailendra…. a hobby I have been pursuing since many years now. No one can possibly do justice to any poet's work, so I humbly state these translations I do are simply my own interpretations, the way I see the world and their words. Forgive me, if I do not live up to any one else's interpretation of these lyrics. I humbly accept all views and feedback of my attempt.)
I thank your Brother Rajesh, Sisters Suman and Kavita and your immediate family for allowing me so much space in the legend's Web page.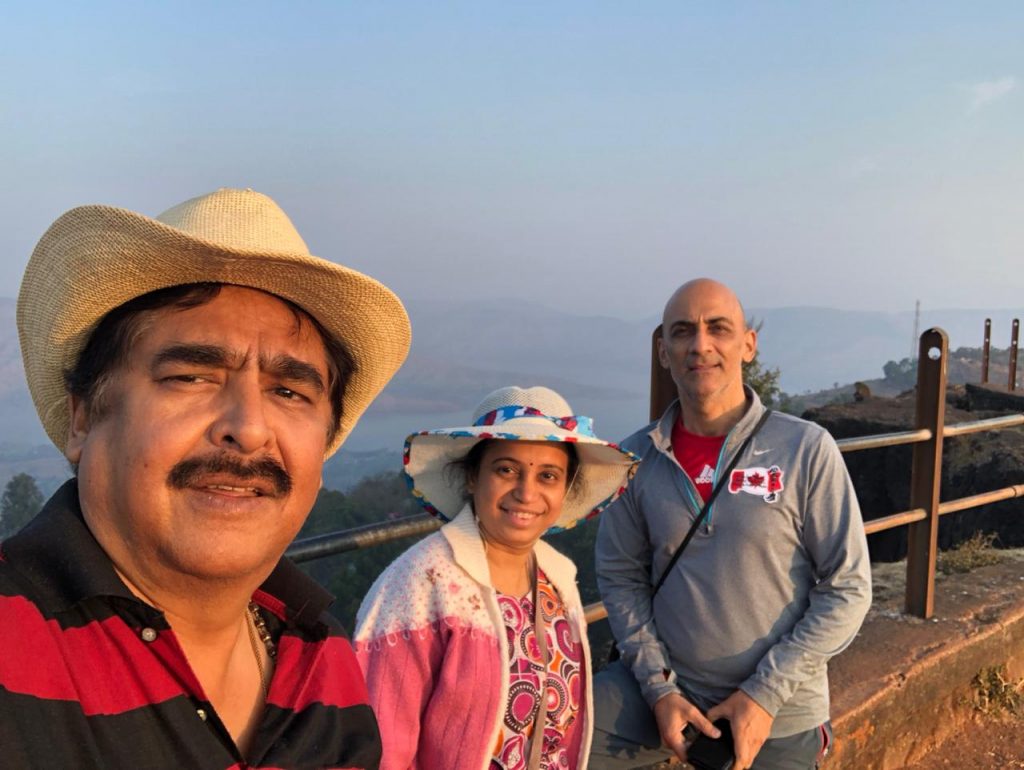 My mother whom you call Amma, will be so elated to seventh heaven with this gesture by your family.
Any word more will sound too loud, as words anyway are failing me to express my gratitude.
All that I can say is Sai bless you all good health, smiles, joy and prosperity.
Sairam
Swami (Narayanan) & Jayanti.
1. Neend Ud Jaye Teri Lyrics
How many aspirations the night has brought,
Oh my god, Surprising, this oppressor has sleep sought!


May you lose your sleep,
The sleep that you in serenity keeps,
This blessing the eyes seek,
Who cry in despair so meek!


I for you cast my tresses shade,
I applied kohl in my eyes for you,
My heart thumping sounds for you made,
But as you did not wish, you did not come too,
So now the kohl of my eyes,
Will be washed by tears that never dries!


May you lose your sleep,
The sleep that you in serenity keeps,
I have done acts of revenge,
So why should there be loyalty for me,
My disloyalty in love cursing did avenge,
Even if you were fair, I was to unfaithful be,
So, may you lose your sleep,
The sleep that you in serenity keeps,
No one on you accusations mounts,
Your heart never ever complains,
My own heart I murder on numerous counts,


Never allowed your eyes to oppression entertain,
But today they will not relent,
They will cry who must cry and repent!
So, may you lose your sleep,
The sleep that you in serenity keeps,
2. Ek Ritu Aaye Ek Ritu Jaye Lyrics
One season arrives,
As one season away goes,
The weather unchanged stays alive,
But how destiny changes, no one knows?
What inference to take,
Which solution to make?


One season arrives, As one season away goes,
The weather unchanged stays alive,
But how destiny changes, no one knows?
Every leaf dries,
The parched eyes try,
The clouds do not rain bear,
But the eyes did tears bare!
Falling they do increase,
The grief just does not cease!
The ground that's barren and thirsty,
Whose stomach will it fill,
Children are thirsty and hungry,
Who will the fields plough with skill!
The mind with all its maternal instincts,
Sheds tears that never go extinct!


One season arrives,
As one season away goes,
The weather unchanged stays alive,
But how destiny changes, no one knows?
3. Ye dard bhara afsaana sunle anjaan zamaana zamaana Lyrics
This grief filled narrations,
Oh, unaware world! please listen,
I am a lover mad and possessed,
No one my grief ever sensed!
No wow I remember,
No promise lights and leaves its ember,
My curse and protest oh god please listen!


My beloved did in betraying me hasten!
A heart of a besotted in love broke,
Oh world! Please my story listen and stroke!


I am a lover mad and possessed,
No one my grief ever sensed!
From flowers I spared my inspiration,
My paths with thorns I bejewelled,
I am a man so possessed,
That in my stupor I the unfaithful accessed,
Who never ever my love acknowledged or understood,
Oh, unaware world, this accept as it stood,
I am a lover mad and possessed,
No one my grief ever sensed!
Old memories begin to return,
My eyes bowed with whatever came into my heart,
See the enactment, how my beloved did earn,
An opportunity to come into my acts with her art,
But with me is a stranger,
This oh unaware world listen and infer,
I am a lover mad and possessed,
No one my grief ever sensed!
4. Mere Mehboob Qayamat Hogi Lyrics
Oh my beloved! Today there will be calamity,
Love in your path will be a casualty,
My eyes keep lamenting away,
Your heart will also complain away,
And not nice things about you say!


I used to walk your paths frequently,
Singing faithful Songs of loyalty,
But inured you ignored as frequently,
Again, I come here with a purpose, to say,
A beloved dejected in love, having lost his way,
That this torture will end,
Moving away, I shall make amends …


Like me, may you also always cry,
Fall in love with someone who will love deny,
And stay as far away from you,
So that you realizing knew,
You have caused misery so much,
Never ever forget this as such,
That there will be no mercy,
You will pain see in reality
Oh my beloved! Today there will be calamity,
Love in your path will be a casualty,
My soul will still lament only your name,
When it departs from my heart and being in shame…
If at all by the gate of my beloved,
O breeze, you ever travelled,
Please tell my tormentor,
That you know this griever,


Who only her name took,
Whenever at his life he looked,
Like how around the flame sorted,
Succumbs to death the moth besotted,
Though, She may still hate,
For the detest does not abate
5. Tere mere biich mein kaisa hai ye bandhan anjaanaa Lyrics
Female :
Between you and me,
What is this unknown bond actually?
Neither did I know about it,
Nor did you, even a bit
If one pulls with the string of love,
The other is just drawn near, and how …


A mere string encompassing in love draws,
Like a besotted love in awe,
Neither did I know about it,
Nor did you, even a bit …


Male : oh ! Is that so ( In Tamil )
Female : as if, you all know !


I shall wear ultimately,
Bangles from your hand only,
My palanquin will only stop at your abode,
The world may prevent with any mode,
Neither did I know about it,
Nor did you, even a bit


Male : You are extremely beautiful (in Tamil)
Female:
How extreme is your beautiful?
O friend! So many languages people speak,
But the world for love only one language keeps,
The one that the lamp speaks,
So that the moth besotted in love it keeps.
Neither did I know about it,
Nor did you, even a bit.


Male
(in Tamil )
O love! You sing very well,
Female :
What is it, that you are trying to tell?


SPB version !
Between you and me,
What is this unknown bond actually?
Neither did I know about it,
Nor did you, even a bit.
If one pulls with the string of love,
The other is just drawn near, and how,
A mere string encompassing in love draws,


Like a besotted love in awe,
Neither did I know about it,
Nor did you, even a bit …
I am unable to sleep,
Nor am I able to my composure keep,
How much so ever I may try,
I just cannot deny,


That at will, you keep coming into my dreams,
And going away, when convenient it seems,
Neither did I know about it,
Nor did you, even a bit
6. Dhire dhire bol koii sun na le, sun na le koi sun na le Lyrics
Female :
Whisper O dear,
Lest someone hears,
Lest someone nips the bud of the flower,
From the garden, on which they are yet to their grace shower,


Male :
I do not anyone fear, as much,
None can assert force on my youth as such.


Male :
Let the world say anything,
Or let them do as they think,
We are as lovers born,


We shall with love the space adorn,
If anyone is to see us, so be it,
Or even If anyone is to know about it,
We shall not be accountable to any blame,
None can assert force, our youthfulness tame.


Female :
Instead of showering words eloquently,
Why don't you use your sight as effectively?
Else I shall get defamed in love,
Then I shall not be able to live from now,
You are naive and are unaware,
Accept that deceptive sights you bare,
Why are you anxious without peace so much?
None should assert force on our youth as such …
Male :
Now each and every day that dawns,
Appears as a year so long,
Without you near me,
I myself as restless as you see,
Come and love unconditionally,


Female:
Fear the world, lest we are seen,


Male:
Do not go so far away from me,


Female:
Do not come so close to me,
Like any glass, I am as fragile, as such,
Not strong as a stone, as much,
None should assert force on our youth as such
7. Bheegi Bheegi Raaton Mein Lyrics
Male :
In the night so wet,
With sweet whispers so surreal,
With the rains heavily set,
O dear, how does it feel?


Female :
O dear, I feel like this,
That you have come like a cloud of bliss,
And drench my being wet with love,
Flirting with and teasing me, how!


Female :
The skies play holi with you and me,
Dousing My clothes, O love, Completely,
In these streams of flowing water,
In this fanfare of rains that splatters
Left alone to ourselves on the terrace,
How does the feeling caress?
Male :
O dear! It feels like this ,
That you come like the rain clouds of bliss,
Which drenching the beloved teasingly plays,
And a cloud burst of love relays.


Male :
Come dear, let me from the rains you protect,
Hiding you within my embrace, succour get,
The expectant heart calls out to you,
The season sends signals new,
Just marvel the scene unfolding,
How do u feel beholding?


Female :
O dear I feel like this,as such ,
That something unique will happen as much
Pleasant gushes of breeze,
Witnessing our oneness is Appeased …
8. Jaan-E-Jaan Dhoondta Phir Raha Lyrics
O life of my life so dear,
I wander searching for you,
I look out frantically here and there,
Day or night I never knew.
At least call out to me,


Where have you hid so covertly,
Where are you, my dear,
See carefully, I am here.
O coveted companion,
On the path of love ethereal [SN1] [v2] ,


We may walk for eons,
It may become a marvel real,
On the path walking together,
We may become life partners forever,
Where are you, my dear ,
See carefully, I am here.
The heart is restless in its flight,
The moment cascading the space is a sight,
Colours splash around vividly,
Love fills the space heavenly,
At such a glorious time,
How can you shrug off your hand from mine?
Where are you, my dear,


See carefully, I am here.
You stand so close to me,
And hide within my heart so delicately,
That I did not even realize,
So, I could not the wonder emphasize,
Though my heart did not see,


The world marvelled the sight blessedly,
Where are you, my dear,
See carefully, I am here.
9. Mere Naina Sawan Bhadon Lyrics
What are My eyes?
They are a season of rains,
But still, thirst always tries,
And the mind drains!


O heart in love, bemused,
Unaware, to such deception u r not used,
Songs Filled with grief,
Last moments not so brief,
Come and fill the lips,
Take me so far and eclipse,


Did I anything forget?
The fact, that my state still me gets,
Faint memories that I remember,
Which queries me, forever.
My mind still thirsts,
Eyes outpouring bursts.


The matter is very old,
But It is a story bold,
That though I recollect at will
I feel you do not remember still,
As sometimes feel
That spring of spring still appeals,
Time comes effortlessly,


As it goes away aimlessly,
Gifting a false promise carelessly!
Thus, the mind loiters endlessly!
My mind still thirsts,
Eyes outpouring bursts.
It is now years!
Since we met and drifted away,
But Like a lightning that one fears,
It Captivated the sky with bright rays,
That all limits in love was crossed,
But still seeing only you I was engrossed,
Playing with the mind, hide and seek,
Is Hope and despair, making it surrender meek,
That I for solace seek!


My mind still thirsts,
Eyes outpouring bursts.
The music of the resonant anklet,
Unfortunately, does only grief beget,
That the heart is sunk,
In Colourless lines that with pain dunk,
The lifeless picture still,
Echoes the resonance shrill,


That in the haunted palace so huge,
Dances still an invisible dancer seeking refuge,
The in-satiated mind drowns in its deluge!
My mind still thirsts,
Eyes outpouring bursts.
10. Do Rang Duniya Ke Lyrics
There are two colours of the world,
And amongst two paths it swirled,
There are two ways to live,
That will life its identity give,
Very carefully imprint your footfalls,
Alert the besotted lover about the pitfalls,


If one path to the temple leads,
Then the Other towards the tavern misleads,
Lest one loses one's way,
And gets deceived on the way
There is one group of people,
Who live for the benefit of others ample,
As there is the other who are selfish,
Drinking one's own blood, they relish,
Some are responsible for flowers to bloom,
As some on the path lay thorns of doom.
11. Na Koi Umang Hai Lyrics
Neither is there any enthusiasm left,
Nor do spirited waves make me deft,
What is my life, if not this?
A drifting kite that is cut off all its bliss.
Once I fell from the skies,


Separated, severed, reason defies,
The world never bothered as such,
Destroyed me beyond recognition as much,
Now, I have no one near me,
Nor in future any company …


Embracing my father honourable,
I still did not cry, and was stable,
But my palanquin left my home as such,
As if a bier is leaving with disgust,
This sorrow is still with me,
It is part of my being, endlessly …
Oh Lord of my Dreams, tell me,
What do I surrender to you duly?
I am a pale shadow of autumn,
A mirror of tears so worrisome,


This is my being defeated,
This is my colour so depleted,
What is my life if not this?
A drifting kite that is, cut off all its bliss.
12. Yeh Jo Mohabbat Hai Lyrics
This love is a result,
Of the beloved occult,
Once the name is taken,
I am totally shaken,
I virtually die,


Lifeless! Stricken! I lie,
I infamous become,
This, love sums,
So, friends! Let it be,
I shall never ever fall in love hopelessly.
If at sea, you are at sea,
You may still find another sea,
But, good lord, may not anyone play,
With one's heart in any way,
For if a heart is to break,
The huge impact on it, it all breath take …


I am always worried about this,
Lest my eyes Besots someone again in bliss,
For I often pass through the paths of love,
Ravishing beauties scintillate and how,
But with extreme caution I the hurdles clear,
Just merely Saluting all, I make my intent clear …
13. Pyar Deewana Hota Hai Lyrics
Love is crazy mystically,
But is wonderful and dearly,
It is oblivious of joy as such,
Nor does grief impact as much
The flame tells the moth besotted,


Go away as far from me
Else you will also get annihilated,
And burn away like me,
The ones who do not advice heed,
Get ruined without any need …


One may remain behind a cluster of veils,
Fearful of shyness that in excess appeals,
Bashfully one may shy away as much,
One may avoid one's beloved as much,
But, the heart in love finds its way,
Making its submission, it has its say.
Hear what the poet had to say,
How well the truth he did convey,
The world may as much warn,
O dear! The lovers advance it may scorn,
But like the goblet which will always overflow,
Love will over-powering all, it's purity show …
14. Yeh Sham Mastani Madhosh Kiye Lyrics
This wonderful evening with life bountiful,
Intoxicates to the full,
Some string unseen pulls anew
And draws me towards you
At a distance, always u stay from me,


You never ever come near me,
Your being never thirsts ever,
To meet, they avoid as clever,
It feels so helpless as this,
Like one smiles deceptively with poison of bliss.


Whenever I praising anything say,
Why do you always me stop?
Your sweet incisive sight which pierces like a ray,
Reprimands me nonstop,
Your coyness, your shyness, I swear,
Though tight lipped, I just cannot hold myself or bear …
Just like destiny angry,
You are always at sea,
You pose like a picture stationary,
Silent as you can ever be,
But your piercing sight, so much says,
The matters of your heart it conveys …
15. Aadmi Musafir Hai, Aata Hai Jata Hai Lyrics
A human is a traveller, extraordinaire,
Keeps Traveling here and there,
But as one travels,
Leaving behind wonderful memories, one the journey unravels.


One is like a gust of breeze,
Or like the water that flows with ease,
But if one is left behind in this fair of life,
Then one is in solitude with loneliness rife.
When does this pang ever go?
It torments the heart making it bow,
When a heart forgets someone
That one with flashes of memory pains one.
What did we carry along?
With what did we break our ties,
On the way what did we leave behind?
Reaching the goal, reminisces the mind.


When the boat of life rocks,
Some oarsman from somewhere guides it ashore,
While some ashore still lose their way,
And ruining themselves drift away
16. Tum Besahara Ho To kiska sahara bano Lyrics
If you are helpless and like a destitute, feel,
Helping and supporting others appeal,
You will in the process help get,
And will again the stakes on yourself bet,
If any drowning boat, you guide to the shore,


Along with, wading through trouble u will come ashore.
Laughing and smiling through life,
You must live it rife,
Your grief you must bear,
Bearing, you must smile bare,


How much ever the path is long,
The river has to with vigour flow along,
If you are alone and lonely,
Go out to seek your goal, never halt,
On the way you will your soulmate see,
Walk along and exalt …


Life is predictable if you see keenly,
Either one cries or laughs intermittently,
To live patiently with tolerance is part of life,
But to live with worries is a difficult art of life,
If destiny scatters some thorns for one,
Then there are also beautiful flowers awesome,
Whatever we are to inherit,
We shall as per fate beget.
Nor in any settlement joy filled,
Or in solitude, abandoned with grief that kills,


Nor in the fields with grains, abundant,
Or in the Granary, which may be redundant,
You cannot love from the market get,
Or on Solace from shops bet,
For Whatever you in desperation search,


In the outside do not hopelessly lurch,
Seek Within your soul and mind,
Your destined soulmate, you will find.
17. Doli Mein Bithai ke Lyrics
Settling me in my wedding palanquin,
O Ram! The bearer carried me,
To the doorsteps of my beloved,
The moment I most coveted
But a Few days of joy just vanished away,
Opening the doors to undulated grief on its way ….


I was supposed to leave my beloved's abode only after death,
But destiny banished me from there during my active breath,
The flower like delicate feet got bruised,
As they had to walk on thorns that abused,
I am now reduced to autumn harsh,
By the other lady who has become his springtime farce.


The number of tears that from my eyes flow,
Any river cannot so much water show,
O author of my destiny, you wrote so harshly,
That it wrecked like a helpless boat on high sea,
The oarsman got so agitated as much,
That he himself destroyed the Oars as such …
First the mind got shattered,
Then the wedding bangles battered,
All glorious dreams vanished into thin air,
Deserting and leaving me in despair,
How did I get destroyed like this?


A force of wind annihilated my bliss,
That widowed me forever …
Plundering me like never,
O Ram my adorning myself got banished
My youth in my youth vanished!
18. Raina Beeti Jaye Lyrics
The night is slipping away,
But my Shyam just does not come this way!
Sleep too deserting me, wades away,
Oh my! The night is slipping away!


Every evening it is,
That my Shyam forgets his promise with bliss,
But, along with the lamp that burns in anticipation,
Radha awaits his arrival with expectation
Sleep deserts and wades away,
The night is slipping away!


Which other woman is indulging in foul play,
And stopping him come this way,
Which imposter has cast her web,
That staring bewitched, he into it does ebb…
Sleep deserts and wades away,
The night is slipping away!
Besotted by love and devotion,
But, Tormented by separation,
The Being and mind thirst,
The teary eyes in tandem burst …
Sleep deserts and wades away,
The night is slipping away!
19. Yeh Kya Hua, Kaise Hua, Kab Hua Lyrics
What happened?
How did it happen?
When did it happen?
Why did it happen?
Whenever It happened!
Then it happened!


Leave it, let it go
Why ruminating, before it bow?
Why should we complain insincerely?
What is it, that broke your heart so dearly?
It is as fragile as a glass toy, distraught,
Some mishaps do happen and happened, so what?
In life, whatever we see,
Or hear intermediately,
How can one the reason explain?
Treat them as an ephemeral dream, simple and plain,
Which will manifest abruptly,
And will end, as you see …


O heart, let's wander in intoxication,
In these lanes, that lacks reputation,
One is bound to lose one's way often,
And get defamed, though cautioned,
It was to happen, so it happened!
20. Kuchh to log kahenge logon ka kaam hai kehnaa Lyrics
People will out of turn anyway, speak,
It is their job to not measure of their words keep,
Let mundane matters be bygone,
Lest the beautiful night is lost and gone.
Some traditions of the world are vague,


From pleasant mornings, dark evening is made,
Who are you and what's is your name,
Even mother Sita had to endure all blame,
Then why ordinary matters of this world heed?
And Moist your eyes beyond need.
Please who deride and defame me,
That I loiter in sordid lanes regularly,
I have often seen them clandestinely,
Roaming the same lanes nefariously,
What I say, is truth from the bottom of the heart,


Tell me, are you not also aware of their inglorious art?
People will out of turn anyway, speak,
It is their job to not measure of their words keep,
Let mundane matters be bygone,
Lest the beautiful night is lost and gone ….
21. Aadmi Jo Kahta Hai Lyrics
Many times I feel I should something speak,
As sometimes I feel I should quiet keep.
Whatever one listens,
Or Whatever one Says,
Throughout the life, often,


Following They come one's way
Whatever from others one takes,
Or whatever one donates,
Throughout one's life,
The deeds will bless rife.


Any dream it may be,
All do not translate to reality,
Too much love in life, as such,
Is not advisable, as much,
That in case one wants to move away and forget,
The more difficult it gets.
In case ties of love breaks,
Or losing the way in love helpless makes,
In the path of love that one undertakes,
Loyalty following its presence makes …


Sometimes the mind longs with time,
For the sun to cast its sunshine,
As many times it celebrates, O boy,
And dances with emotions with rains bringing joy,
Within minutes the mood changes brings,


Within the blink of the eye its swings,
The thirst is not quenched of the mind,
Not even a single drop does it find,
As sometime clouds its rains bare,
Following one everywhere …
22. Woh Tere Pyaar Ka Gham Lyrics
If sorrow in love was not to be,
There would have been another excuse actually,
I am destined this way by destiny,
That heartbreak makes me cry inconsolably
Even if I were to smile by mistake,


Tears falling, would them erase,
For my destiny commands that way,
That in love I break my heart always.
What else would the matter be?
You are not a tormentor who torments endlessly
You too a heart with love possess, as much
Which is not made of stone, as such
If at all, you are to agony cause,
I shall accept that I am the cause,
For my destiny commands that way,
That in love I break my heart always …
23. Kora Kagaz Tha Lyrics
My mind was a blank paper white,
On which I did your name write,
My life was a once a courtyard deserted,
But your love entrenching asserted.
That My glorious dreams do not shatter,


I always worrying get shattered,
Night and day I weave dreams about you,
Your kohl laced eyes and their sensuous glances anew,
My mind was a mirror virgin,
Your scintillating beauty embossing lent it a meaning.
I lost my peace eternally,


Even My sleep deserted me,
Throughout the night I stay awake,
Appealing for mercy, pleads I make,
What else more should I say?
Love stricken, my heart has lost its way,
Even my mind has become my enemy,
Surrendering itself to you, it has abandoned me.
Before the flowers could bloom in the garden,
Before our eye's glances could meet and ascertain,


Wonder where were these talks love locked?
Where were these meetings, these nights love soaked?
My mind was once a broken star,
Blessed as your moon, it revived on par.
24. Jaane chale jaate hain kahan Lyrics
Where does one leaving this world go?
None this truth ever knows,
How does one reach out to them ever?
For they leave behind footprints never.
What type of settlement is that?


Neither does any post come nor any news extract,
Whenever their memoirs descend,
Sighing, the voice quivers and with them blends,
Those who go and come never,
None know, where they go ever ….


The night of separation is such that,
The heart does not the truth accept,
The matter is as serious as that,
For we saw them smiling just yesterday,
As they walked, roamed, came or went away.
Such, who came and left at will,
God knows where they left forever with skill …
O my departed beloved companion,
Like the wick of the lamp and its flame,


You have left in such a way,
There is no hope in any way,
Like when the rains go away,
The dark clouds following them vanishes away.
25. Chitthi Na Koi Sandesh Lyrics
No letter or post,
No message either,
Which unknown place played host,
That you left unannounced without a bother,
Leaving my poor heart shattered,
Hopes are ungainly scattered,
Which place swept you away? Why and where did you go away?


You must have sighed for sure,
Unfortunate me did not hear,
As you departed for this journey,
You must have called out for me,
Now only this remorse, I have every time,


Where was I that that appropriate time?
O dear! Where have you gone?
Leaving me so forlorn!
Your name, On everything I did imprint,
As my tears did into them sink,
The lanes and by lanes, and this home sublime,
Could not salute you for the final time,
The heart will always nurse this grouse,
That it could not expressing it's pangs douse,
O dear! Where have you gone?
Leaving me so forlorn!
Now memories prick like thorns,


My plight and helplessness scorns,
Grief just does not abate, even momentarily,
Tears flow away incessantly,
My love and loyalty searches for you sincerely,
How do I ever come to terms with this calamity?
O dear! That you have gone,
Leaving me so forlorn!
26. Bane Chahe Dushman Zamana Hamara Lyrics
Even if the world dares,
And our enemy becomes,
We shall the aberration bear,
Never allow it to in our path of friendship come!
Those glorious school days of dreams,


When With books we used to team,
Questions were asked with innocence,
Answers were given with full sense,
So much of our formative years we spent there,
Studying, playing , we grew up with fanfare,
Childhood filled with friendship amorous,
When we used to each other bless ….


We shall never be separated,
O friend! Even if the earth we departed,
We always by the oath of friendship swear,
Which we proudly on our person wear,
If anyone about our dwelling asks,
Proudly declaring we live up to the task,
That we live in each other's heart we say,
No other place ever appeals, we give it away …
There is no one in the city like us,
No one has such perseverance and urge thus,
Any time one can call out to us,
And anyone can put us to test,
We shall never disappoint in any way,
From our target of friendship, ever stray.
Parting away from you,


I experienced distress I never knew,
With the anger you never suppress,
I am taken aback in excess,
Spirited, just embrace me,
I am dismayed, just soothe me
Lest our friendship, a fable,
gets dishonoured and disabled ….
27. Yeh Dosti hum nahi todenge Lyrics
This immortal friendship,
We shall never ever transgress,
With our last breath, we may undertake take our final trip,
But our companionship forever we shall bless!


My victory is always yours,
As yours is always mine,
Your defeat me always sours,
As mine equally affects your mind,
This we have been echoing all the time …


All your grief belongs to me,
As mine you yours see,
My life, you breathe constantly,
As yours is the reason for me,
Our unbound love scales heights seamlessly.


We shall eat and drink together,
As we shall live and perish together,
About life, with our lives we shall bother
The world often us as two does see,
But it is not the truth, we emphasize dearly,


Be it a separation brief,
Or a tiff that lends grief,
Oh almighty, this us always bless,
That we never walk or that path address,
We shall our lives for each other sacrifice,
Or fight "enmity" for the honour of our lives,
But, This immortal friendship,
We shall never ever break,
With our last breath, we may undertake take our final trip,
But our companionship immortal we shall make!


Sad version
What my dear, you did to me,
Dying, you cheated deceitfully,
You broke our immortal promise Duly,

You undertook that forbidden journey,


Leaving me behind, remorsefully,
You have gone away so ahead as such,
Deceiving me and breaking our friendship bond as much,
We had vowed that This immortal friendship,


We shall never ever transgress,
With our last breath, we may undertake take our final trip,
But our companionship forever we shall bless!
28. Safal Hogi Teri Aradhana Lyrics
Your devotion will a success be,
Why do you cry, relentlessly?
Your hopes may lead to despair, someday,
Why do you unnecessarily cry away?
What may happen, be it,


Your efforts with success will be lit.
Though The lamp that breaks is mere earth,
But when it burns, it spreads light and mirth,
When tears flow down, it may be water, as much,
But when it halts at a spot, it is a glowing pearl, as such,


These pearls are revered by the eyes,
Do not waste or lose them and cry,
Why do you cry, whatever happens, be it,
your efforts with success will be lit …


Your heart as huge as an ocean,as much ,
That any violent storm can be ingested as such,
Seeing all, Why is your sight ignorant and innocent , so much?
That it overflows like a pitcher as much,
Why do you wet your precious eyes?
With tears, by making them cry,
Why do you cry, whatever happens, be it?
your efforts with success will be lit …
Somewhere scattered is the shadow of grief,
As somewhere joy shining like sunlight gives relief,


Whether the garden good or bad gives,
That is the place for flora to live,
The gardener not only uses the flowers at will,
But weaves a garland with thorns too, with his skill,
Why do you cry, whatever happens, be it?
your efforts with success will be lit …
29. Diye jaltey hain Lyrics
Lamps light away to glory …
Flower blooming etch their story …
But … It is so difficult ….to a friend earn …
So, forever …in your heart that lamp of friendship burn ….


On your looks and colour,
Show pride or arrogance, Never,
Even if a friend seeks your life, ever,
Gift it away, Disappoint never,
The colour will fade away,


The looks will never last, All the way.
If at any moment … Or any time …
A friend parts his way …from you …walks Away
Believe me! It is indeed a very gruesome time …
The heart in memory of grief, Tears away …
The arrows of memories from the past …
Piercing the heart … It's pain cast ….
Wealth and youth …
May or will desert you …
Believe me friends! The world uncouth …


May also, anytime leave you …
But For a lifelong time …
Friends will accompanying you rhyme …
Lamps light away to glory …


Flower blooming etch their story …
But … To earn friends …is a difficult story ….
But … From your heart forge that glory ….
30. Baharon Ne Mera Chaman Loot Kar Lyrics
The spring my garden destroyed, as such,
But gave autumn the blame,
As someone showered enmity so much,
In the guise of friendship's name.
O companion, I never understood ever,


As to why I got punished forever,
I Even got plundered in the bar,
The wine that was served to me on par,
Was snatched off me,
And was served to someone else, heartlessly.
I was totally unaware,


Of the nuances of love that one bears,
Competitors are not to be trusted,
As messengers they are not to be entrusted
O messenger, I made a huge blunder,
Sending messages through you, why did I trust confer?
O almighty, your grace,
And your justice does amaze,
I have heard so much about it,
But Unfortunate me has never experienced it,
Instead of punishment,


Which for the oppressor is meant?
You gave away a gift,
How does this as justice fit
31. Jeet Jayaenge Hum Lyrics
We shall win!
We shall always win!
If our story in togetherness begins …
For life at every step …as such,
Is a crusade, to overcome, as much …


It is you, who has me blessed,
That my lips sing always, with joy, dressed!
It is the obligation of your love intense,
That my life sees this magical …world of music …dense,
All that I sired till date,


Is due to you, my beloved conjuring my fate,
If at all, I am a picture vibrant,
Then you are all the colours that meant!
Never give up your resolve,
Facing the world bravely, your problems solve,
See there the colour is changing,
How The sky is animatedly ranging,
This is not the colours of defeat,
But … a splurge of victory …a visual treat!
Dear! Every time, how can we find or sight?


The sun, moon, and stars … to our paths always light?
We also must kindle our own fire of endurance …
And Rid the darkness away, with resolve intense ….
Now …forever…. there will be no regret,
Till such passion in our heart …we get!
32. Jhilmil Sitaron Ka Aangan Hoga Lyrics
Twinkling away will stars be,
In our courtyard cultivated so beautifully,
Rains will oblige graciously,
All these wonders we shall see,
Such lovely dreams will be actually,


Our lifetime in which we shall be …
On the path of love, we shall build,
Our petit abode of love as we will,
If we are blessed with flowers, so be it,
Else we shall decorate with thorns as skilled,
Even more beautiful than the garden will be,
The forest if, so be it, we cultivate so dearly …
Through your eyes I shall see,
The whole gigantic world actually,
Whichever side I see, as much,
Whether here or there, as such,
My eyes will feast only you,
You are the worship I knew …
Then we shall gust of breeze become,


Into its gait royally come,
And our eyes into windows transform,
Through which we shall marvel lovely dreams as they form,
The mind will a mirror be,
Reflecting hope as marvellously.
33. Tumko Khush Dekh Kar Lyrics
Seeing you so joyous and happy,
I am also so elated,
That the eyes tear expressively,
is no matter to be unduly agitated.
Which branch will flowers bear?
And them proudly wear,


Is all up-to destiny,
Whose dictate the world will see,
Then why worry unnecessarily?
Complaining throughout, life see?
O dear what did you say, so effectively,
That I heard it so convincingly,
All confusion and problems vanished away,
Succour filled the being all the way,
Like as if Grief got its medicine,
And life is again as pristine.
Larger than the whole world,
Is Sublime life, around which it swirled,


But in life, bigger than life
Is friendship that casts itself rife,
O dear friends! Thanks for this wonderful trip,
Which is the honourable journey of friendship.
34. Musafir jaane wale Lyrics
Oh traveller who travelled so far away,
To not ever return this way,
Come let's both surrender,
Before almighty, our caretaker.
With great efforts all weave,


Within their hearts dreams that appeals,
The dreams are as fragile as glassware,
All weep if broken threadbare,
The heart is then clouded,
With dark clouds that cry out loud.


The sea water that comes ashore,
Or the spirited waves that get them to the shore,
They will never be the same,
They will never return, again,
One will remember always,
Those who leaving us go away,
None know what we lose as such,
But shatters the heart as much,
There is no sad story to narrate,
But still the eyes weep away,


Neither will I forget,
Nor will you ever forget ….
Come let's both surrender,
Before almighty, our caretaker …


Oh traveller who travelled so far away,
To not ever return this way,
Come let's both surrender,
Before almighty, our caretaker …
35. Yeh Jeevan Hai, Iss Jeevan Ka Lyrics
This is life, indeed! Yes, it is!
Every part of it, is here, with bliss,
It's colours, adorn everything,
As it's form … its intricacies bring!


If a little bit of grief, it sprinkles,
Compensating with joy, it tickles ,
Yes Indeed! If from heat, it covers with shade,
Then in darkness, it's light is for humanity made …


Never brood over defeat as such,
As one should never pride over success as much,
Accept what life bestows on you,
Abiding by life's rituals,get through,
Never be stubborn with rules while living,
Never turn your face away from what life is giving,
Every passing second of life is a mirror,
Introspect, seeing it … without an error …
It is not with wealth,
Nor is it, the world, huge,


Neither with the home in with you dwelt,
Or a door that takes you to your refuge,
The breath is firmly tangled in bonds,
With its beloved's love fond,


Even if the world decides to dessert,
This bond will its loyalty assert,
It will always your thirst assuage,
This is life, that has come of age!
36. Ab Ke Sawan Mein Jee Dare Lyrics
In this Rains empyreal,
the heart is filled with fear
As the rains drops the being tease,
The mind burning with desires does not cease.
I have never such endearing rains endured,


They have never my soul like this lured,
Such clouds have never encompassed the skies before,
Getting such a scenery to the fore,
Such wonderful moments with joy wander,
In search of pristine love in its lanes meander …
Come let me you conceal,
Within my eyes, as the night scares,
The rains will dilute the kohl's appeal,
As it will the garland of flowers pare,
Appealing to lord Ram, restrain yourself with care,
None know how this evil weather will fare.
37. Pyar Karnewale Pyar Karte Hain Lyrics
Those who are in love intricately,
Love as aristocratically,
They live life regally,
And denounce it as royally
Whom so Ever's name one may take,


One will in awe a salute make,
They will never stop with perspiration,
Or bow before hurdles in submission,
Whatever be the implication
From the lane of the beloved so lovely,



They will pass as grandly.
The path is not easy to walk,
One has to strategizing examinations cross,
This is the passion of the heart,
Not of folly in jest the art,


Challenges galore accrue,
Storms trying your plans rue,
They may failing drown initially,
But emerge victorious ultimately.
38. Kitne Din Aankhe Tarsengi Lyrics
For how many days will the eyes thirst?
For how many days will anxiety the heart durst?
One day the hope bearing clouds will burst,
And quench the heart's thirst.
If not today, then definitely in the morrow,
A fanfare of scintillating dreams will douse all sorrow …


Why does isolation and Desolation dictate?
The face of hopes that positivity fixates,
Only the forehead of vicious thorns,
Will the crown of flowers adorn?
A new century will come,
Times will favourable become.
Everyone is entitled to life with own tact,
All will acknowledge this fact,
Whether it is joy immeasurable,


Or grief that makes one disabled,
It is to be distributed equally,
This is the truth of life inviolably
39. Mushkil mein hain kaun kisika Lyrics
In difficulties, who is with you,
Alas! Only if this fact you knew,
Be your own guardian, chant your name,
Motivating yourself, any hurdle tame …


When one does not have the urge to live,
How will one value to life give?
If one does not have the will to live,
Then what is left to live?


Like a prisoner your heart is chained,
Within your chest, so restrained,
This cage and this fiefdom,break,
Let the bird with freedom, its flight take.
Dear Friends, this life,
Is a testing examination rife?
Living life effectively,
Stamp your style incisively,
For it is very easy to die in defeat,
But very difficult to qualitatively live complete.
If nothing, do this in the least,


Make an effort, trouble yourself with this,
As much as praises on others you heap,
Praising yourself, with confidence leap …
When with all you can be happy,
Why not in solitude, you happy be …
40. Mere hosh le lo deewana bana do Lyrics
Take my senses away,
Make me besotted to you ,
With matters, with my heart play,
Make an immortal story new.
To my besotted eyes tell,


The stories of the heart mystic
Let me with the splendid spring gel,
And make it pleasant unique
This heart vividly aspires,
To live a complete life it desires,


It wants to the sweet poison of love drink,
Forget excuses, it wants to excuse itself to the brink …
Do not be so shy,
And lower the intensity of your eyes,
Either you more life on me bestow,
Or Taking away my life go,
Make me the victim of your sight,
Let me also bask in glorious light
Whatever you in love say,
Whatever I reciprocating say,


Let's be slightly cautious and wait,
Everything is new for us innate,
Make this new story old,
Such that love forever it holds …
41. Bahosh-O-Hawaas Mein Deewana Lyrics
Though I am in full sense with understanding,
But I am besotted completely,
So I Bequeath this passionately,
That This heart and life of mine you inherit, along with me,
For I love you … beyond compare exquisitely.
During this life's existence of mine,


You get all my kind and properties, in time,
Those glorious dreams that I have visualized,
They see their wish of getting realized,
In lieu of every of desire I hold,
I this wish for you Behold,
This heart and life of mine you inherit, along with me,
For I love you … beyond compare …. exquisitely …
My eyes have their sleep lost,
My lips no more their thirst endorse,
Anything I have, is now to you sworn,


I do not have anything to call my own,
You have robbed me of myself,
I graciously have this grouse with your good self,
This heart and life of mine you inherit, along with me ,
For I love you … beyond compare …. exquisitely …
42. Baagon mein bahaar aayi Lyrics
Male :
Springtime grandeur to the garden lent,
The smitten mind into a trance went,
Beckoning my beloved queen, I call,
As head over heels in love I fall …


Female:
The enticing season makes one vulnerable,
In a palanquin I come with an intent most honourable,
Come … O lord and master …come to me,
The springtime has ushered such nobility
The paths that are adorned with flowers beautiful,


Swarms of bees glorify them playful,
The teasing moth and the lamp to watch are a treat,
As they play hide and seek …
This synchrony invokes pure love eternal,
That though the world is asleep, lovers rule ethereal
What are dreams actually,
But language of love that dreams see,
Sleeps also desserts me,
When I wait for you endlessly,
Anxious I lurch for you Restlessly,
Where have you hid so covertly?
Numerous Unending matters are to be discussed,


In one night so small and focused,
How shall we all matter of the hearts complete?
In one meeting so incomplete,
Just one matter I expressed,
The impatient morning dawning it suppressed
43. Gaadi bula rahi hai seeti baja rahi hai Lyrics
See there the train beckons you,
Whistling away as it reckons you,
Moving ahead in life, is life indeed,
Always Moving ahead, it makes you heed!
The train is an example of innocent children's play,


Which with joy resonates away
Hey grownups! From children learn,
And some lessons in values earn.
Responsibility on the head,
Carrying fire in the chest,


Exhaling fumes of perseverance the train led,
Moving ahead at its best
Tirelessly, It keeps coming towards you,
Singing with joy,songs new
Cyclones scream in the front,


Rains deter wherever it went,
Thunder and lightning in the sky grunt,
All challenges on the train vent,
The train does not bother at all,
Day or night …traveling it stands tall,


Once it gets the signal to move,
It moves ahead in its own groove!
See here! Fetching people, it comes with ethos,
Carrying humanity with joy it goes….
People with happiness come,


As people fulfilling their purpose, leave,
Virtually like a flowing stream swift,
They traveling with the train themselves lift,
But after one the journey completes,
Wonderful memories replete,
With relay of the past feats,
It erases bad memories of yore.
As it makes wonderful memories for the future in store.
See the train so immaculate
How nobly it itself articulates,
Good or bad it does not see,


It carries all along unbiasedly,
It ferries all from here and there,
Enemy or friend it does not care,
It teaches how to live,
It teaches how to death a meaning give
Never insult the train,


Never give it a bad name,
Never sacrifice your life on its track,
Never determination and grit lack,
Have a resolute resolve,
Yourself from Suicide absolve,
Be patient, return home,
The train has the way shown,


See the remorseful night wading away,
Welcoming the pleasant morning on its way …
Listen to the train's motto as clear,
In Life challenges as a battle will appear,
Life is not a fictitious dream,


One has to earn one's life with all means!
Cutting through mountains March away,
Crossing and conquering oceans make your way,
See here! The train wakes you up from your sleep,
Hey human! Awaken and pace with the train keep!
44. Chand Aahen Bharega Lyrics
The moon will be sighing, and heave deeply,
Holding their heart, the flower will gape,
But if all want to see an exquisite beauty,
All will only your name exclaim
Your face is so exquisite,


Like the bright morning glows,
Wherever you are not present,,
There only darkness shows
How does one find solace without you, thus?
Blaming you therefore, compelled they will make you infamous
Your eyes are like a bud delicate,
Your voice so sweet and mellifluent,
You lip like the banks of the Ganges sacred,
The spread of your tresses like lanes of heaven sacrosanct,
Forever, For your sake
Even angels can any blame take


Even the breeze will not quiet keep
The clouds will also loudly express
It is also possible, that as a celestial feat,
The gods will not their praises suppress
Only the speech-less stones will be left
Forced to show restraint, helpless bereft
45. Yaad aanewale kyun bhul jaate hain Lyrics
Those who torment in memories often,
Why do they forget you often?
And those who never recollect you in memories,
Why does one in memories, them often see?
Promises that are broken and shattered,


Their pain through memories battered,
Why do those who come close go far?
And those who are far come close on par.
The smitten lover does not understand,
That the game of unknown love is difficult to understand,
Why does the victorious failure see?
And how do the unsuccessful taste victory
Sometimes the rains with joy pour torrentially,
As sometimes the riverbanks thirst for water sporadically,
Why do people who leave you high and dry return?
And why do your own kin leaving you your ire earn?
46. Mujhe Teri Mohabbat Ka Sahara Mil Gaya Hota Lyrics
I was euphoric with the spring,
That joyous flowers blooming will joy bring,
But this poor soul got deceived in its own deceit,
With excess belief in its belief.
Only if I had the support of your love,


I would have been blessed and how,
If the storms were not to dictate without pity,
Even I would have reached the shore certainly
Neither did destiny accede,
Nor did the spring relenting recede,
Else in this flower filled garden,


There was no dearth of marvel to mention,
Only if my sight was blessed as such,
That the beauty it saw as much,
If the storms were not to dictate without pity,
Even I would have reached the shore certainly
With excessive joy, even I would make moist,
My eyes with tears with poise,
On my behalf, you laugh always,
And I do it for you all the way,
Only if I was to all your grief deserve,


I would the best for you reserved,
If the storms were not to dictate without pity,
Even I would have reached the shore certainly
Whoever rejoiced the moonlight,
Their fate with luck shined as bright,


I have only this grouse with my destiny,
If only I could sight even a broken star, if any,
If the storms were not to dictate without pity,
Even I would have reached the shore certainly
47. Tujhe Dekha To Ye Jana Sanam Lyrics
My Love !When I cast my eyes on you ,
Instantly the truth I knew,
That love is sublime,
And it gets crazier with time,
Now from here where do I go, as such?
I perish myself in Toto, in your arms as much …


Though the eyes are mine
The dreams are yours divine
Though I own my heart
But your memories are in every part,
What is mine as such?


Everything is yours as much,
Not only This life belongs to you,
My breath is yours too,
My eyes are joyously filled with your tears,
That with every grief, vivid smile appears
My heart just cannot anywhere stay,
Restless wandering it sways,
What should I more say?
What should I do, so to say?
You always sit in front of me,
Adoring, I see you endlessly,
When ever you call out to me,


I coming running to you unconsciously,
Other than love, nothing is bigger,
A scared promise that only love triggers …
48. Aa bata dein yeh tujhe kaise jiya jaata hai Lyrics
How does one live a quality life completely?
Come …. I shall teach you this art comprehensibly,
Why should one live like this ever?
That one is ashamed of living forever …


One should endure the fickle arrows of time effectively,
Though if one is shackled, one should dance away the challenge fluently,
Come … I shall teach you how to live …
And a meaning to your life give ….


Those who are silent in fear,
How heartless they will be,
They are actually not living,
They are only a hapless painting,


Only that … of which almighty stays clear,
I shall in life only that fear,
Even if I live in the state of Penury,
Happily living my life, I shall my joy see,
Even if one is tested by troubles,


Or if instead of flowers, there is only ash and rubbles,
Life is such a superior experience,
Even if it is widowed, in a sense,
It is prettier than a new bride,
Friend for sure, even love for an enemy life cannot hide,


Come … I shall teach you how to live …
And a meaning to your life give ….
There is nothing greater that grief actually,
The world can nothing better see,
The solace that you get in crying,


You may not experience in laughing,
Whatever titbits you get to quench your hunger,
Be thankful … never let it deter,
A small piece of the earth is enough to live,
Living happily till the last breath, one can value give,
How unaware are those,
Who to the intricacies of grief are not exposed?
If there was no pain or agony,
One would never enjoy joy completely,
Grief is by all means, a cure in distress,
It is a miracle, if you use it smartly to your problems address,
Come … I shall teach you how to live …


And a meaning to your life give …
Within palaces, There is not much gratification, as such,
As there is, in living life freely outside of it, as much,
The varied lanes of life, please me gift,
Giving me some time in them, me lift,


Let me dance and sway with gay abandon,
Let me live in nondescript settlements without inhibition,
Even if of gold, is made a cage,
A cage by any name, is still a cage,
Wealth also may be a big, misnomer,


With its deceptive shine, it can err,
Those who the joyous songs of life, from their repertoire arrest,
Breaking this trait, one must attest,
Well, now even I have also learnt to live,


And my life, a value give,
Come … I shall teach you how to live …
And a meaning to your life give ….
49. Aankhiyon Ko Rahne De Lyrics
The broken heart scattered into pieces,
And the chest bore the impact,
Come into my final embrace, as to live, the desire ceases,
In living there is nothing that attracts.


Let your eyes be as close as possible to my eye,
Let us not our sight this opportunity deny,
The further we move away from each other,
The thirst to meet, disintegrating, does bother …
As it is, it is not that there is any dearth of pain,
But Not all in love experience and endure grief simple and plain,
But the heart that shatters has it's own place,
It commands its premium over its space …


Now in this world, joy is present, only as a name,
Of what use is it to us, even if we had it, all the same,
For if heartbroken we are forever to stay,
Then what is the value of joy, anyway?
My respects / homage / dedication to Shri Anand Bakshiji ( Bakshi uncle ) 
My respects and regards to his wonderful children who are making him and Shrimati Kamala Bakshiji proud !
History made by Bakshi Uncle with his songs …
Any Birthday is incomplete without and is complete only with 
" Baar baat yeh din aaye , baar baar yeh dil gaaye , tum jiyo hazaaron saal , yeh meri hai aarazoo .. Happy birthday to you "
26th Jan or 15th August towers even higher with 
"Dil diya hai jaan bhi denge , ae watan tere liye "
And 
"Watan pe jo fida hoga
Amar wo nojawan hoga"
" I love my india , watan mera India "
Motivational at all times
"Tum beshara ho toh kisika sahara bano"
"Zindagi har kadam ek nayi Jung hai "
"Mushkil mein hai kaun kisika , samjho iss raaz , lekar apna naam khud ko aawaaz do "
"Koi na jab tera saathi ho , toh chal mere maan tu akela .."
Philosophy
"Yeh jeevan hai , iss jeevan ka "
"Zindagi ke safar mein guzar jaate hain jo makaam "
"Kuch toh log kahenge , logon ka kaam hai kehna "
Aa bata dein , yeh tujhe kaise Jiya jaata hai "
Yeh jeevan hai , iss jeevan ka , yahi hai , yahi hai "
"Is Jivan Ki Yahi Hai Kahani 
Aani Jaani Ye Duniya Bahte Dariya Ka Paani"…
"Kabhi Bebasi Ne Mara, Kabhi Bekasi Ne Mara,Gila Maut Se Nahi Hai,Mujhe Zindagi Ne Mara"
Grief
Mere dushman tu meri dosti ko tarse 
Zuban peh dard bhari dastaan chali aayi
Woh tere pyaar ka gham , ek bahana tha sanam 
Lambi judaai , chaar dinada , woh badi lambi judaai
Akhiyon ko rehne do , akhiyon ke aaspaas
Na koi umang hai , na koi tarang hai , meri zindagi hai kya , ek kati patang hai 
Love
"Dekho maine dekha hai yeh , ek Sapna "
Hum bane , tum bane ek duje ke liye 
Tujhe dekha toh yeh jaana sanam
"Hum tum gumsum  raat Milan ki , aaja gori sun le baat sajan ki"
"Hum dono do premi , duniya chhod chale "
"Bhigi bhigi raaton mein , meethi meethi baaton mein …"
"Jaa ne jaa , dhoodhta phir raha , hun tume raat din ""
Separation
"Jaane  chale jaate hain kahan , duniya se jaane wale "
"Chitti na koi Sandesh , jaane woh kaunsa desh , jahan tum chale gaye "
"Chitti aayi hai , aayi hai , chitti aayi hai "
"Ae Dost kissa yeh ho gaya , suna hai ke tu bewafa ho gaya "
"Zindagi imtihaan leti hai , doston ki jaan leti hai "
"Solah baras ki baali Umar ko salaam "
Wind / Breeze
"Ei to pawan , dhoode kisse tera maan "
"Sawan ke jhule pade , tum chale aao "
"Yeh zameen ga rahi , aasmaan ga raha hai , saath mere yeh saara jahan gaa raha hai "
"Chupke chupke Chaal ri purwaiya"
"Mere desh mein pawan chale puruwaiya "
"Kuch kehta hai yeh saawan , kya kehta hai "
"Kali ghata chaye , prem rut aayi "Kitni khoobasurat yeh tasveer hai , yeh Kashmir hai "
"Ae hawa yeh bata , kya tujhe hai paata , aab ke baras , jo barsega woh saawan kaisa hoga "
Parents


"Maine maa ko dekha hai , maa ka pyaar nahi dekha "
"Saat samundar paar Ke,gudiyo ke bajaar se,Achhee see Gudiya laana,Gudiya chaahe na laana
Pappa jaldee aa jaana"
" o raaju, o daddy, hey raaju, hey daddy
mummy se tum meri sulah kara do"
"Maa ne kaha o beta , kabhi dil kisi ka na todo"
"Hum yun hi taqraar karte hain
Hum mummy daddy se pyar karte hain"
"Maa mujhe apni aanchal mein "
"Tu kitni acchi hai , kitni pyaari hai , o maa o Maa "
Friendship
 "Yeh dosti hum nahi todenge " 
"Bane chahe dushman zamana hamara , salamat rahe dostana hamara "
"Ek raasta , do rahi , ek chor , ek sapahi "
"Ae yaar sun , yaari teri , Hume zindagi se bhi pyaari hai "
"Imli ka boota, beri ka ped , imli khati , meethe ber , Iss jungle mein hum do sher "
"Diye jalte hain , phool khilte hain , badi mushkil se magar duniya mein dost milte hai "
"Saat ajoobe iss duniya mein , aathni apni jodi , "
Rains
"Beeghi beeghi raaton , meethi meethi baaton mein "
"Aab ke saawan mein jee dare , rhim zim tan peh paani gire"
"Riz zim ke geet sawan gaaye …hai … beeghi beeghi raaton mein "
"Jhil mil sitaron ka aangan hoga , rim zim barasta saawan hoga "
"Badal yun garajta hai , Darr kuch aisa lagata hai "
"Taal se taal mila …..Saawan Ne Aaj To, Mujhko Bhigoo Diya
Hai Meri Laaj Ne, Mujhko Duboo Diya"
"Ghode jaisi chaal haathi jaisi dum
O saawan raja kahaan se aaye tum"
"Ab ke sajan sawan mein
Ab ke sajan sawan mein
Aag lagegi badan mein"
" tip tip barasa paani , paani ne aag laga di "
Shayar
"Main shayar toh nahi "
"Main shayar badnam ,o main chala "
" pyaar diwana hota hai … suno kisi shayar ne yeh , kaha bahut khoob "
"kisi Shayar ki gazal , dream girl "
WORK IN PROGRESS…. more translations arriving soon.