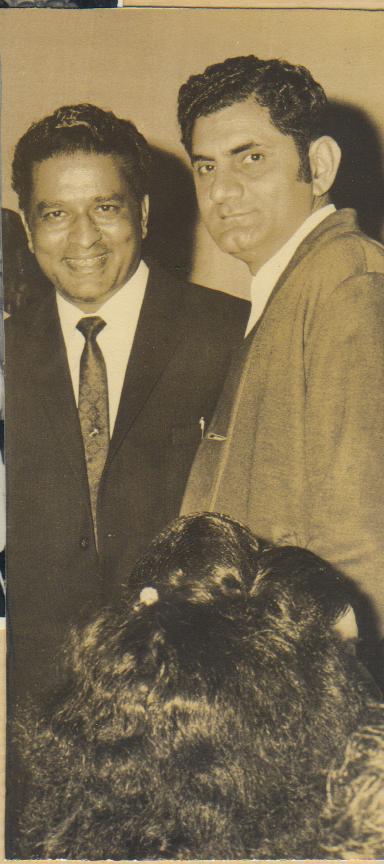 Tribute by film maker J. Om Prakash ji (aye din bahar ke, aya sawan jhoom ke, aap ki kasam, apnapan, asha) for Anand Bakshi – "Kuch aise log aate hain iss duniya mein, aur woh aisa kaam kar jaate hain, aisi yaadein de jaate hain, ki unke dobara iss duniya mein aane ke liye Taareekh (date, history) ko doharana padta hai!" (Said to me on 1.11.2011.)
…… I further asked J Om Prakashji, "how did Bakshi ji write lyrics like, mere dushman tu meri dosti ko tarse, karwatein badalte rahe saari raat hum aap ki kasam, zindagi ke safar mein guzar jaatein hain jo mukaam, aadmi musafir hai aata hai jaata hai, sheesha ho ya dil ho aakhir toot jata hai…" , J Om ji replied quoting the poem by writer Sharshar Sehalani "Yeh Dein Hai Allha Ki, Allha Jisse De, Har Fikrr Se Aijaze Bayani Nahin Aati".
J Om Prakashji added "Anand Bakshi was an asset to producers and directors and singers and music composers he worked with because he was a good singer and a good lyrics writer and could compose music too. He had a fantastic sense of music, and that's why he was an asset to some of his music composers and singers too!"
J Om Prakash ' I liked to discuss my srory and screenplay in detail with him during song sittings, because he had a good sense of human emotions and would always give me good suggestions. He would hear the story very keenly. He was genuinely interested in stories and situations that challenged him and provoked him deeply to write better lyrics."
J Om Prakashji "when I gave him the situation in aaye din bahaar ke, I told him to write what people really feel when they are betrayed or abandoned. What they feel for their enemy but do not disclose to anyone. Because deep down we all secretly curse anyone who harms us. And Bakshi ji wrote the song 'mere dushman tu meri dosti ko tarse' in 3 hours for this situation."
J Om Prakash "Bakshi ji wrote "zindagi ke safar mein guzar jaate hain jo mukaam" in one day after he heard the story and the situation of the song in the story. That song helped me a lot not only as a film maker as it was my first film as director and it helped me say a lot without having scenes. The song did the job of many scenes that were not needed because of the way Bakshi ji wrote the lyrics in the 3 antras, but the song also helped me a lot personally in my life thereafter. Don't ask me anything more now about Bakshi ji or else I will begin to cry. I miss him as a song writer and a deep friend and good human".
(Tolds to me by J Om ji – Rakesh Anand Bakshi)