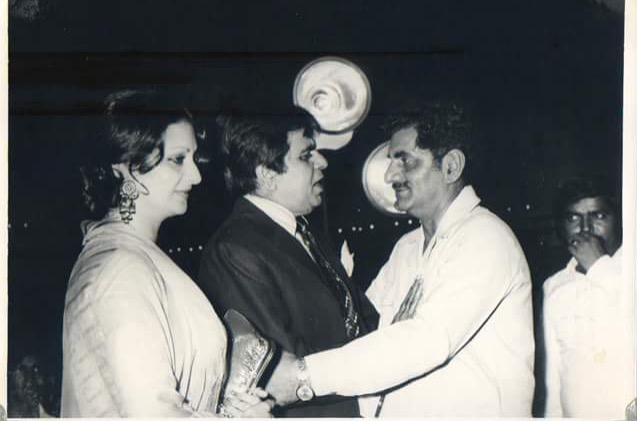 Woh jazbaat ka kaunsa modh hai, woh ehsaas ki kaunsi manzil hai, woh thadkanon ki kaunsi ruth hai, woh mohhabat ka kaunsa mausam hai, woh zindagi ka kaunsa mukaam hai, jahan suron ke badalon se Anand Bakshi ke geeton ke chand jhalakte na hon! Anand Bakshi. aaj ke folk writer hain; Anand Bakshi aaj ke samaaj ke shayar hain.
British National Museum mein jahan Egypt ki barson purani mummies rakhi hain, Hindustan ke baadshaon ke sharaab ke pyale aur khannjar rahke hain, jahan Rome ke tehzeeb ke nishanath aur souvenirs rahke hain, wahan ek bahut bada hall hai jahan mashhoor angrez writers ki manuscripts, literature and poetry, unki rough books, note books, rakhi hui hain kaanch ke showcases mein. Wahan George Bernard Shaw, William Shakespeare, Oscar Wilde hain, Charles Dickens hain, Keats hain; aur wahan ek showcase mein Beatles ke haath ka likha huwa geet 'Yesterday', bhi rakha huwa hai. Inn baaton se, hakikaton se, humme pata chalta hai – ek toh yeh ki woh kaum Beatles ki izzat karti hai; Doosra yeh pata chalta hai, ki uss kaum mein itni khud-mati hai, self-confidence hai ki woh literature-writer Shakespeare ke saath song writer aur musician Paul McCartney ki izzat karne mein apne aap ko gair-mehfoos nahin samajhti. Mujhe dukh se kehana padhta hai ki humari kaum, humari akademia mein, humare intellectuals mein, yeh self-confidence abhi tak nahin aaya.
Aaj shayad koi maane ya na maane, lekin main apne khoon se yeh likh ke de sakta hoon ke ek din aayega jab log jaanenge, ki Anand Bakshi ka aaj ke geeton aur aaj ki shayari mein kitna bada contribution hai! Aur uss din, Anand Bakshi pe thesis likhi jayengi aur Phd ki jayegi universities mein.
Today whether some people agree with me or not, but I can ink my conviction with my own blood and claim a day will arrive when our society, people will realise the worth and literary value of film song Anand Bakshi, his immense contribution to Hindi cinema songs and to literature too through his songs. The day will arrive when upon this realisation thesis will be written on his lyrics and universities will offer PhD on his film-based lyrics.