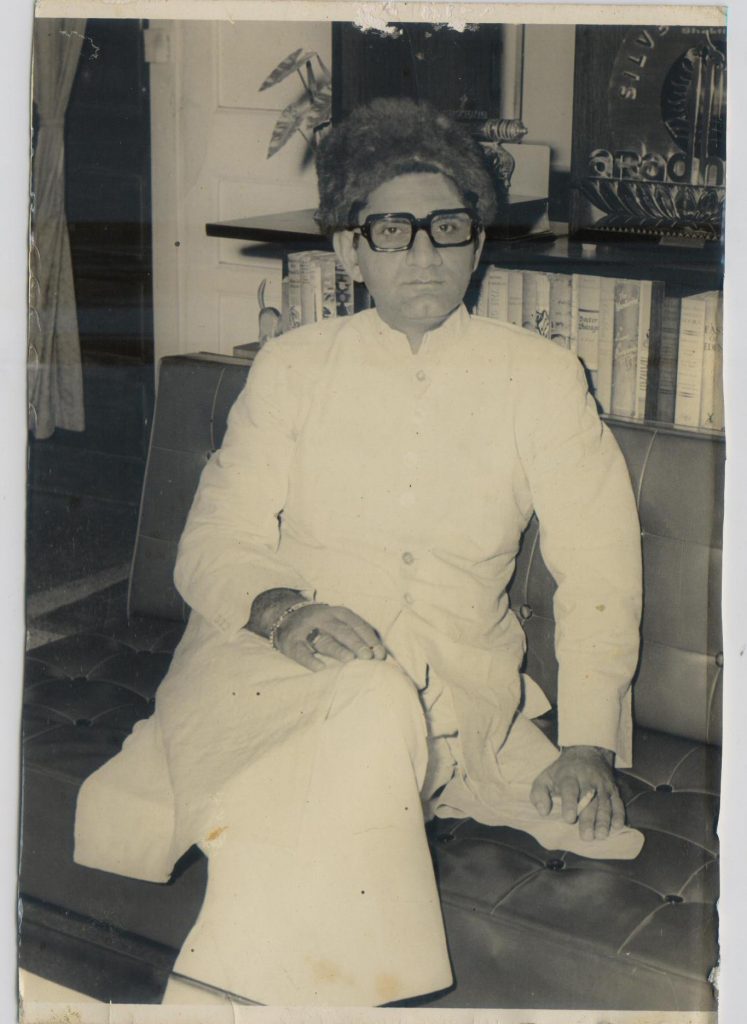 Qawwali – a style and format of writing and music composition that has nearly vanished from Hindi films.

A gift for you fans who keep his name, and name of his co-creators of songs (the singers, composers, musicians, directors, story writers, actors, producers… of his films) ALIVE, by hearing and sharing his songs (and songs of some other as good or even better lyricists) via social media and music platforms etc. – a chronological list of his qawwalis, curated by me:
Thanks also to the songs' co-creators – music composers, singers, directors, musicians, sound recordists, story writers, producers, cinematographers, actors….. it is always team work, no one is an island.

Qawwali "Mu dho ke aaye aashiq, aur haath dho ke jaye, dono taraf laga hai nalka teri gali mein."
Singer Ismail Azad qawwal, date of recording 8.08.1959 – Lal Nishan 1959
1. Mu dho ke aaye aashiq
2. Mu dho ke aaye aashiq
3. Mu dho ke aaye aashiq

Qawwali style "Kissi ne ishq waalon ke liye… na inki dosti achi na dushmani achi"
Mubarak Begum 24.08.1960 – Lucky Number 1961 – Inki dost se to inki dushmani
Lucky Number – Kisi Ne Ishq Walon Ke Liye

Qawwali "Meri tasveer le kar kya karoge tum"
M Rafi and Asha Bosle 17.08.1961 – Kala Samundar 1962
Spotify https://open.spotify.com/track/5RCIa1YpgD7BKDLEFJk3h9?si=r4CREanJRsy6S20gfjAyLA

Qawwali: "Mohabbat agar na hoti toh."
M Rafi – Mehndi Lagi Mere Haath 1962
Mohabbat Agar Na Hoti

Qawwali "Tumhe husn de ke khuda ne sitamgar banaya"
M Rafi, Manna Dey, Asha B, Lata M 12.04.1962 – Jab Se Tumhen Dekha Hai 1963
Tumhe husn de ke khuda ne
Spotify https://open.spotify.com/track/5Unlol7X2NJyJHdnDWfCsb?si=iYv02izESUSR0Fog-rE3vw

Qawwali "Suno husn walon ka humse fasana"
7.08.1964, Asha B, Chitalkar. – Hum Deewane 1965
Suno husn walon ka humse fasana : Video
Suno husn walon ka humse fasana : Audio
Qawwali "Nighaein chahe… mohabbat mein agar daaman kissi ka thaam lete hain."
Shakila Bano Bhopali, (Asha B, Poorna Seth?) 22.02.1963 – Badshah 1964
Mohabbat Mai Agar Daman Kisi Ka Tham Lete Hai
Nigahen Aur Chahe To Hamara

Qawwali: Yeh na hoga yeh hum se nahi hoga, dil hai toh dil mein koi haseenn hoga
Kamal Barot, M Rafi – Khakaan 1965
1. Yeh na hoga yeh hum se nahi hoga
2. Yeh na hoga yeh hum se nahi hoga
3. Yeh na hoga yeh hum se nahi hoga

Qawwali style "Patli kamar nazuk umar, hath"
Shamshad Begum, Kamal Barot, 27.04.1965 – Lootera 1965
Patli kamar nazuk umar : Video
Patli kamar nazuk umar : Audio

Qawwali "Apne aanchal ki zara mujhko hawa de te chalo"
M Rafi 9.09.1961 – Namaste Ji (Namaste Jee) 1965
1. Apne aanchal ki zara mujhko hawa de te chalo
2. Apne aanchal ki zara mujhko hawa de te chalo

Qawwali style "Bade khoobsurat ho tum naujawan… hum kahan tum kahan"
Lata M, 21.6.1968 – Mahal 1969 Bade khoobsurat ho tum naujawan
https://www.youtube.com/watch?v=ETXljK9DHa4
https://www.youtube.com/watch?v=GXpLK8Bt_fY

Qawwali "Faisla ho jayega bas aaj … Hum tujhe dhoondh lenge"
M Rafi, Dev Anand – Mahal 1969
Part 1 https://youtu.be/44989xVdnjk
Part 2 https://youtu.be/f2ubL2Isi8o
Qawwali style: Sachai chup nahi sakti
Kishore K – Dushman 1971 https://www.youtube.com/watch?v=fvkA7EYHsGE

Qawwali style "Koi hum ko bataa de jayein kahan"
Hemlata, Usha Khanna, 17.10.1970 – Anokhee Pehchan 1972
Koi Humko Bata De Hum Jaye Kahan

Qawwali: "Kissi gul ki yeh kismet hai ki woh sehere mein sajhta hai; Ek se phool gulistaan mein khila karte hain, phir bhi har phool ki taqdeer judaa hoti hai"
M Rafi, (and Johny Babu/Johny Walker?) 9.10.1971 – Sanjog 1972
Ek se phool gulistaan mein khila karte hain : Video
Ek se phool gulistaan mein khila karte hain : Audio

Qawwali style:
"Ban ke hawa ka jhonka… main nikal jaoonga"
Kishore K, 22.10.1971 – Shareef Budmaash 1973
Main Nikal Jaunga
Kahin janaab ko mera toh intezaar nahi – Amir Garob 1974
Mere pyale mein sharaab daal de phir dekh tamasha – Amir Garib 1974
Unreleased Qawwali from SHOLAY 1975 (Singers include Anand Bakshi) : Chand sa koi chera na pehlu main ho toh Chaandni ka maza nahi aata
Punjabi gayenge Marathi gayenge Gujarati gayenge – Aakraman 1975
Aai Kisii ki Yaad Toh Armaan machal pade – Lafange 1975 https://youtu.be/W7r_jP2Pv1k
Chali chilman ke peeche … Abhi Yeh Dil Jawaan Hai – Bhoola Bhatka (Bhula Bhatka) 1975
Iss mulaqaat ka maza lee giye – Janeman 1976
Parda hai parda parda hai parda – Amar Akbar Anthony 1977
Tayab Ali pyar ka dushman hai hai – Amar Akbar Anthony 1977
Shirdi Wale Sai Baba aaya hai tere dar pe sawaali. – Amar Akbar Anthony 1977 https://youtu.be/nIngyZEsXmI
Ek taraf hai yeh zamana – Chor Sipahee 1977
Mohabbat Mein Nigaahon Se Zubaan ka kaam lete hain – Amar Shakti 1978
O Shola badan O Jaan e chaman – Dil Aur Deewar 1978
Wada nahin karte kissi se- Prem Bandhan 1978
Haseen Raat Mein Allah Karam… Yeh duniya idhar se udhar ho gayi – Magroor 1979
O Parwane O Deewane – Zalim 1979
Ladki tumhari kunwari reh jaati, Yeh mano hamara Ehsaan – Krodhi 1981 https://youtu.be/o_S8OwCF5_I
Aye Parda naseen parde se nikal – Teri Maang Sitaron Se Bhar Doon 1982 https://youtu.be/ZXynBIRztLg
Yeh ishq nahin aasaan yeh ishq nahin – Yeh ishq nahin aasaan 1983
Mohabbat yeh Mohabbat – Hero 1983
Hum aashiq hain mit jayenge par ishq se baaz na aayenge – Sunny 1984
Kabhi Bekasi ne mara – Alag Alag 1985
Bewaqt bekhabar tu aa gayi – Bad Aur Badnaam 1985
Sharaft Ali ko sharaft ne mara – Amrit 1986
Alah Hu Alah Ali Ali Kehte Hain Sar Se Bala Tali – Kala Dhanda Gore Log – 1986 https://youtu.be/La7ZsbVoNnk
Wahan tu hai yahan main hoon – Sachai Ki Taqat 1989
Mujhe Ishq Ho Gaya – Sabri Bros – Parampara 1993
Aaja aaja tu aaja aanewale – Sabri Bros – Rajkumar 1996
Allha mere maula mere… nahin hona tha – Sabri Bros – Pardes 1997
Mubarak ho ab tujhe pyar ka aaina mil gaya – Sabri Bros- Musthafa (Ghulam E Mustafa) 1997
Waada Karke Sajan Nahin Aya – Barsaat Ki Raat 1998 https://youtu.be/SblMPPoLb-g


Ruth Kar Hum Unhe Bhool Jaane Lage – Sabri Bros – Gunaah 2002 https://youtu.be/8mj1GFxja34
Spotify https://open.spotify.com/track/1ba0949qkxnDmchUfcPmoo?si=uqkCbMp_Tw2IXmhZf87-QA
Deewana Main Toh Deewana – Mehbooba 2008
(Work in progress, your feedback, suggestions, corrections are welcome at rakbak16@gmail.com)