BIOGRAPHY "NAGME KISSE BAATEIN YAADEIN' in Hindi by Rakesh Anand Bakshi arriving in May 2021.
Translated in Hindi will be made available here for free to read and download.
English edition published: http://bit.ly/AnandBakshi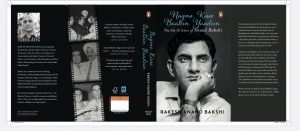 … back page: with Dilip K, Saira B, Rajesh K, Sahir.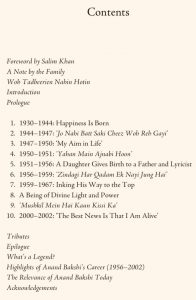 There are a few unreleased songs from released and unreleased films I have made available on his YouTube channel for listeners, as they belong to you all. Songs of Mahesh Bhat's Dhun, Hiren Khera's Hey Ram, Raj Kapoor's Satyam Shivam Sundaram and others. The song from Dhun by Mehdi Hassan, Talat Aziz and one from Hey Ram by Lata Mangeshkar and Mohammed Rafi are two spiritual lyrics that are amongst his best writing, moreover, reflect the soul of the daddy we the family were privy to. I wish you look them up. Stay inspired.